Bunchy
Viral WordPress Theme with Open Lists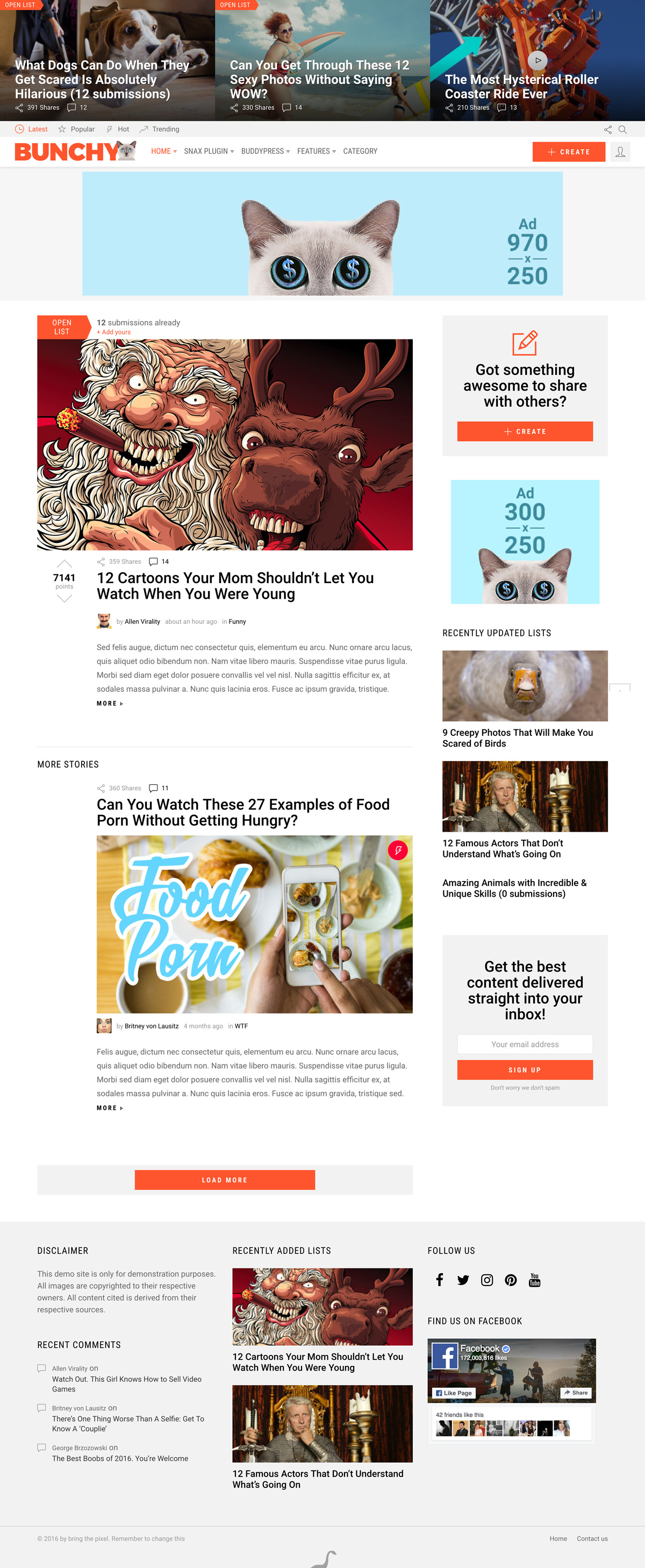 Bunchy – Viral WordPress Theme with Open Lists
Bunchy is the first WordPress theme with open lists.
This revolutionary feature allows community users to submit new content to already published posts and vote up for the best submission.
Inspired by sites like boredpanda.com and ebaumsworld.com, Bunchy gives you all the tools needed to build a viral content sharing platform.
August 9, 2016